Distributors face three common challenges:
Unable to hold suppliers accountable for consistent supply chain performance and inventory investments, leading to internal confusion and frustration

Unable to synergize scattered spending across hundreds of small suppliers, leading to increased COGS and reduced margins

Unable to provide actionable insights and benchmarks to suppliers for improving their performance
Supplier stratification is the process of using quantitative methods to segment suppliers based on spend, channel alignment, supply chain performance and profitability. The analytics shed light on the suppliers who are causing us to incur additional working capital due to delivery inefficiencies. It also helps distributors rationalize supplier and product portfolios by consolidating spend and aligning volume and profitability. As distributors grow, reliance on suppliers should be assessed (similar to customer churn and retention) to detect potential channel performance challenges and opportunities.
Supplier Performance Agenda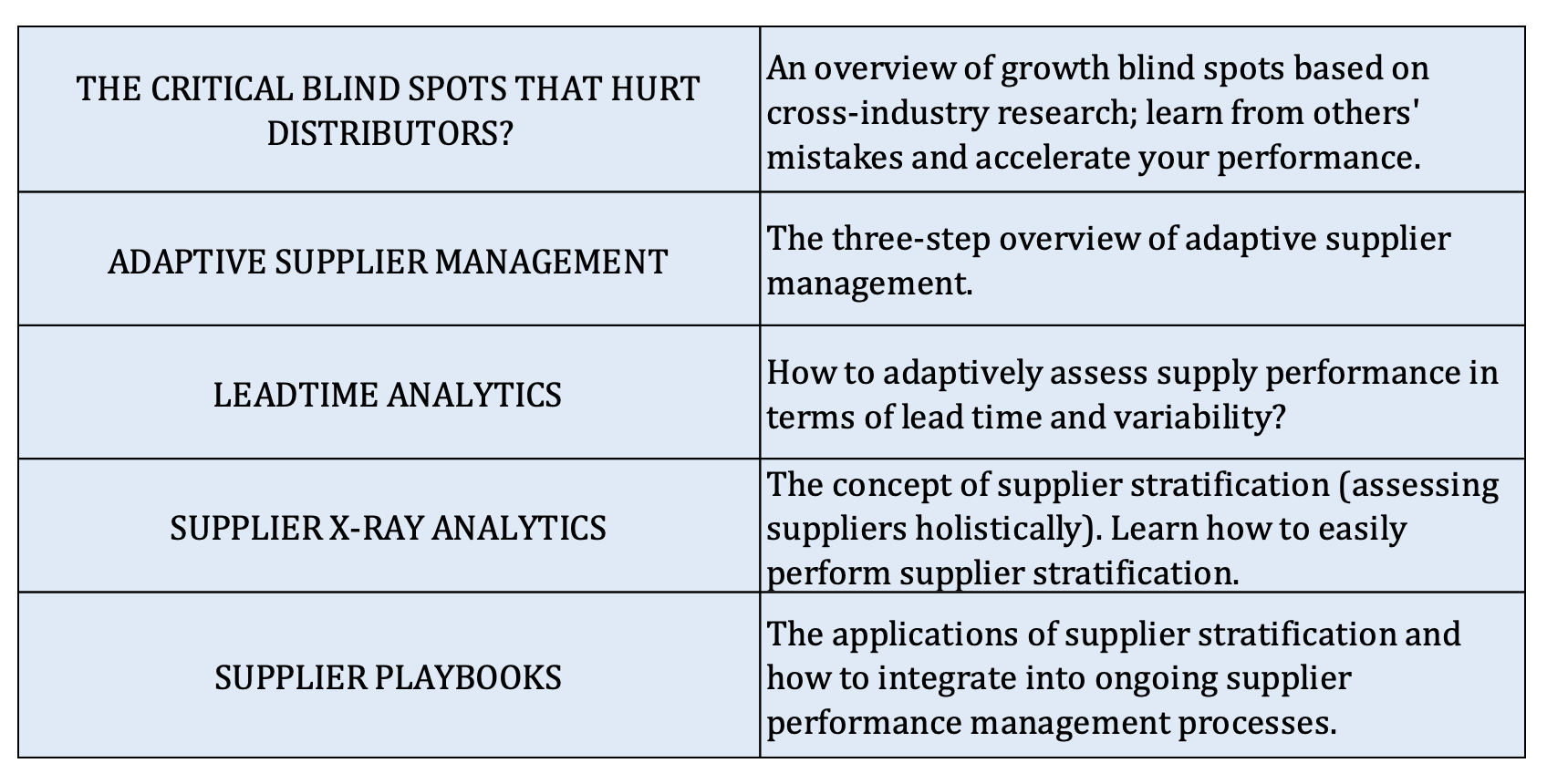 Clients Using our Training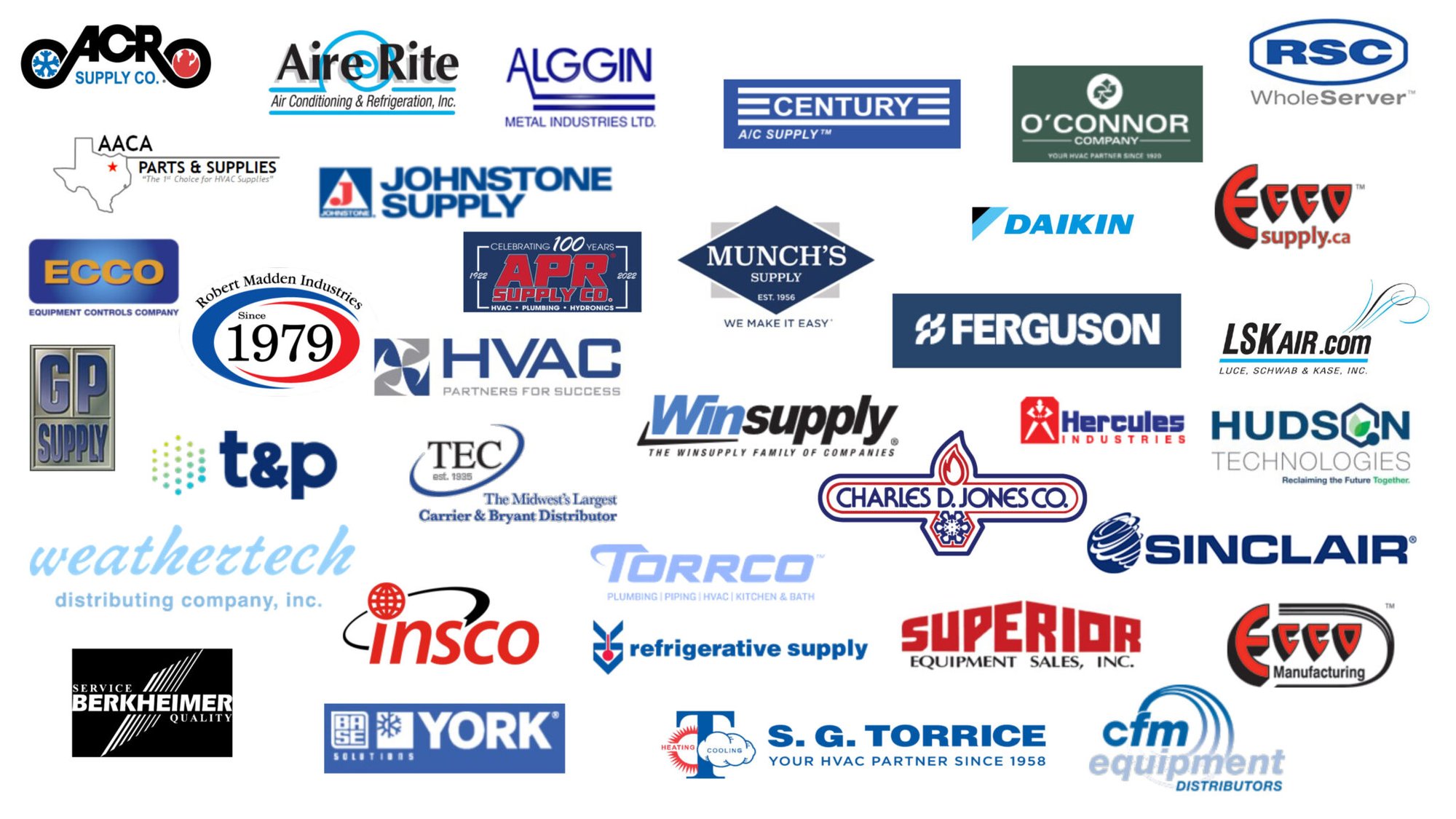 "The analysis and easy-to-use and digest playbooks from ACTvantage have helped reduce costs, gain margins and strengthen partnerships with our vendor community. We improved vendor payment terms through focused negotiation – from Net 30 to Net 45."
VP Supply Chain and Vendor Relations
Large Distributor
"We are enjoying the content! It affirms some of the things that we've already been doing, but we're also learning some new things. ACTvantage's training has led us to some good internal discussions, and we're developing some common language."
President
HVAC Distributor
"This program is created from real data that forms theories, develop strategies, and arrives at practical ways to improve profitability. An approach that should be part of the future of distribution."
Manager
Electrical Distributor