What is the Pricing Optimization Certification Program?
Learn a proven, practical approach to pricing.

Assess your margin performance, processes, identify gaps, and understand best practices.

Equip yourself with the tools and the mindset to maximize margins.

Implement a pricing approach that aligns value creation (customer experience) with value capture (profitable growth).
The Program will focus on FIVE competencies:
Value Creation vs. Value Capture Trade-off (Sales Management and Pricing)

Critical Pricing Drivers (Six Faces of Your Pricing Cube)

Customer Stratification (Value-Based Approach)

Item-level Profitability (Value Drivers and Drainers)

Pricing Risk Mitigation (Cost-plus or List Price)




8-week, Virtual-Instructor-Led-Training [VILT] Program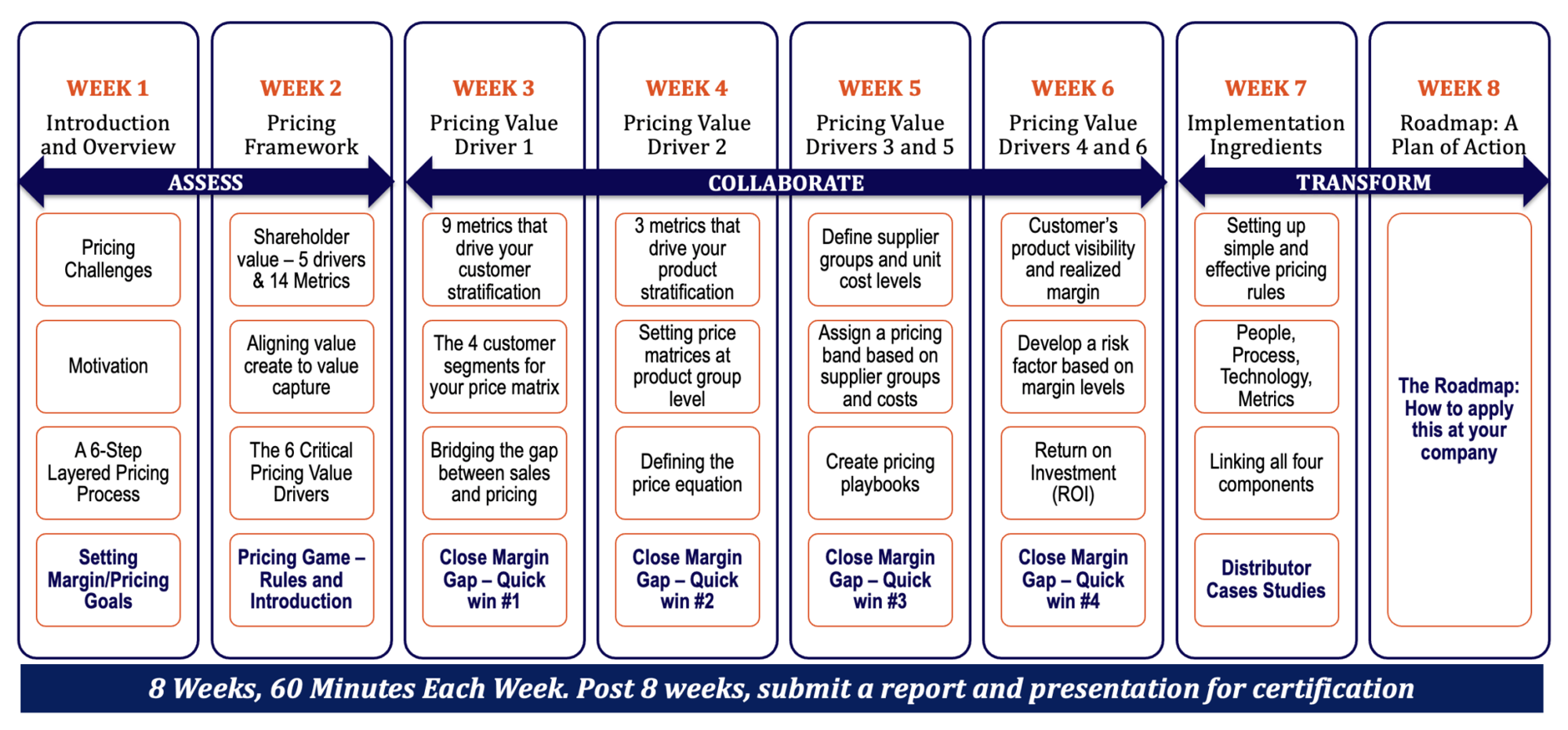 Clients Using our Training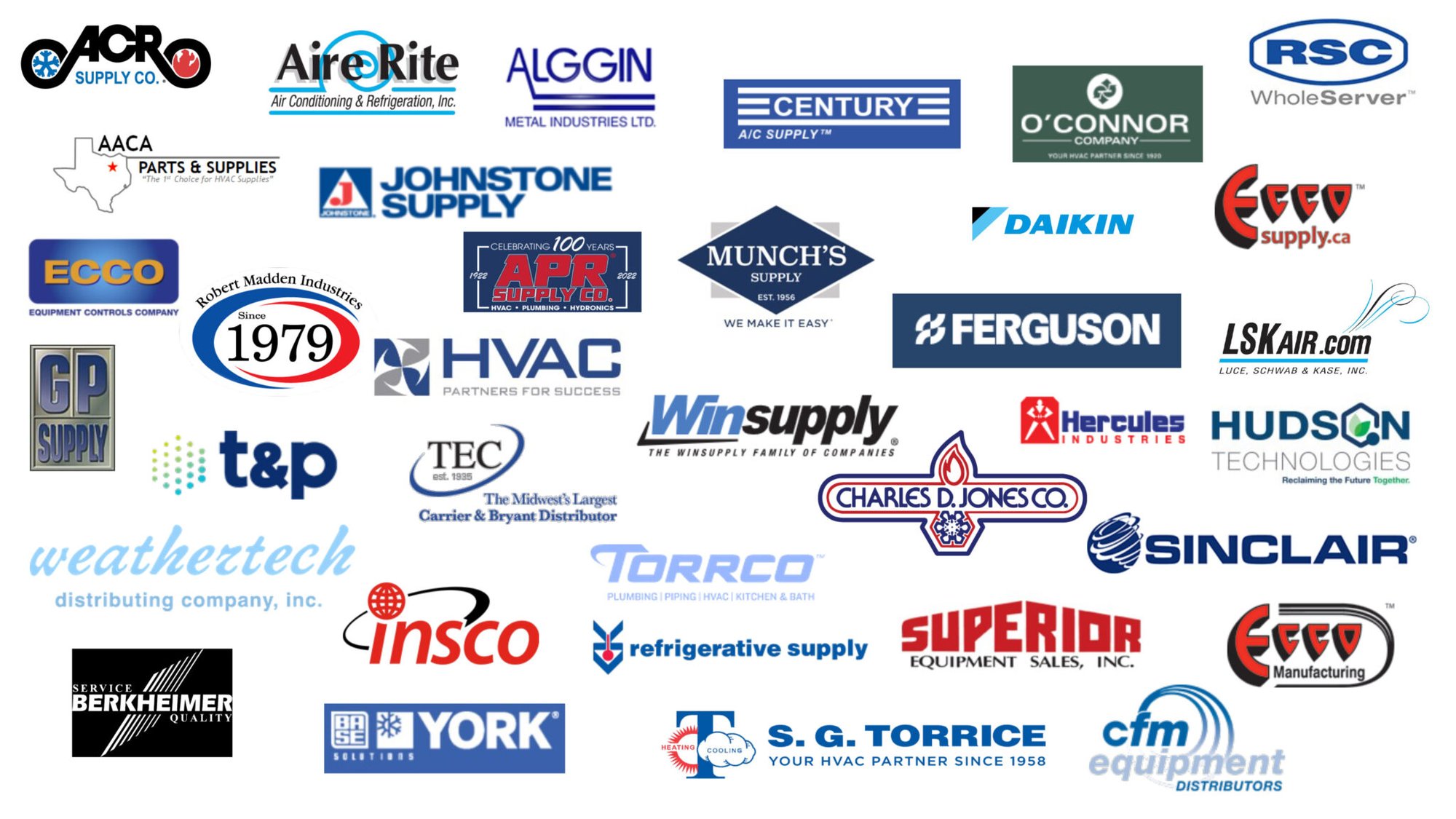 "Given the complexity of pricing, this program specifies the relevant elements and more importantly putting them in terms that can be quantified and managed."
"We raised gross margins by more than 3% in less than a year. It has been an eye-opening experience."
VP Operations
Packaging Distributor
"This program is about more than just pricing—it makes you consider the cost-to-serve, which products to sell, and how to use your resources to build more Core customers, serve them better, and be more profitable doing it."
Director Sales
Automation Distributor