Analyze
Assess and prioritize your focus at the highest leverage points across your organization.

Implement
Operationalize the integrated system whether you are starting from scratch or harmonizing with your current investments.

Adopt
Accelerate organizational adoption to drive greater consistent performance and return on your investment.

Act
Working from root causes, take prescribed, best-practice actions that move the needle.
The Analytics-to-Action™ System for Distribution
The ActVantage Analytics-to-Action™ System assesses dozens of critical inflection points where distribution decisions can and should be made across customers, suppliers, pricing and inventory. This gives you a clear way of "seeing the forest for the trees" to understand how to prioritize decisions across silos.
We focus on solutions that keep you out of fire-fighting mode and take you from being reactive to proactive….no matter where you are in your data and analytics journey.
The system also can dive deep into specific functional areas where known opportunities exist. These tools cover:

SALES FOCUS +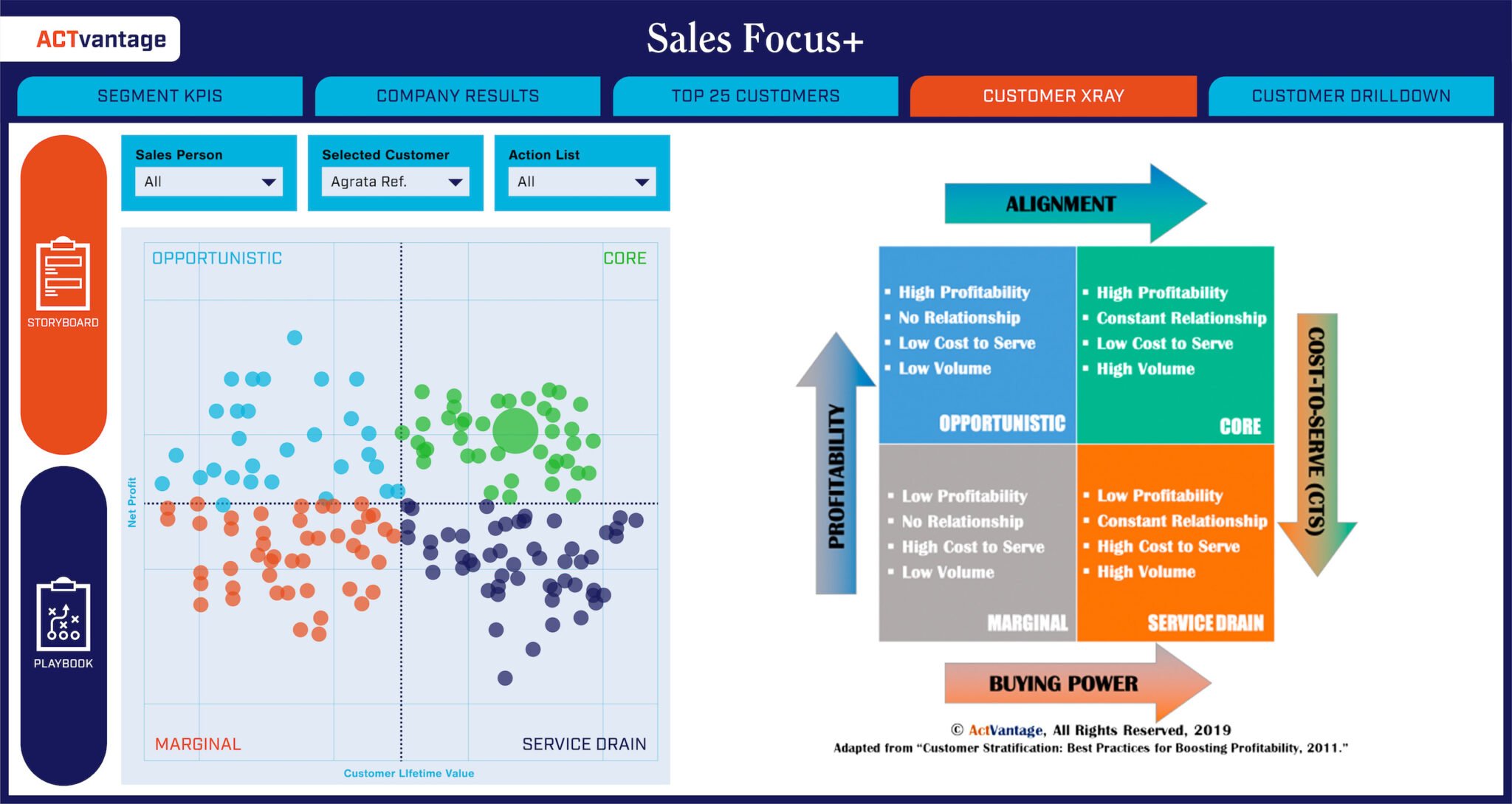 Most customer profitability models are highly complex, making it difficult for the average salesperson to understand those models, let alone act upon them when working with customers.
Our groundbreaking work turned this on its head by offering a systematic, easy-to-implement, customer profitability model that any salesperson can understand, embrace, and enact.

SUPPLIER FOCUS +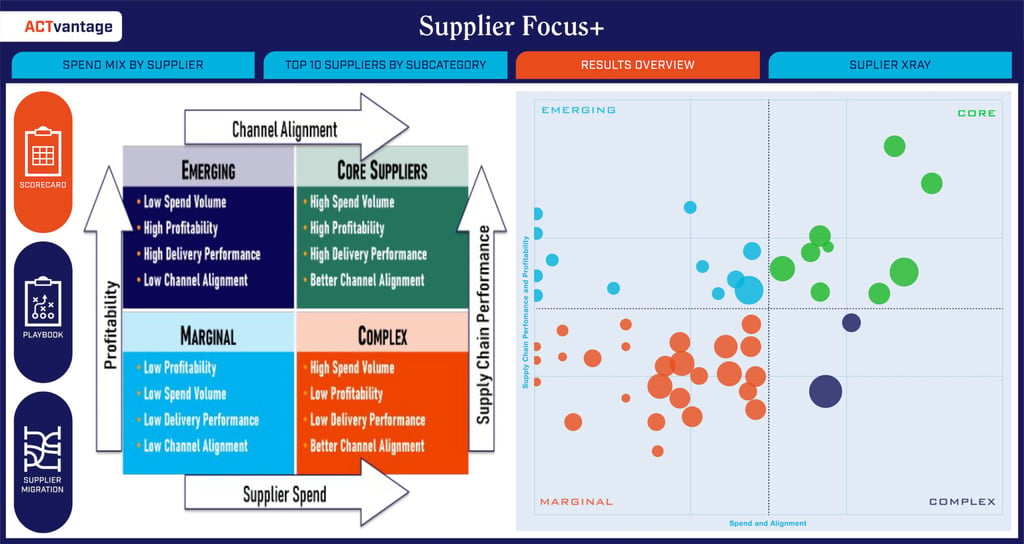 Supply chain disruptions are forcing distributors to reinvent how to manage supplier relationships.
At ACTvantage, we help you target what you can control using core supply chain principles and best-of-breed analytics.

INVENTORY FOCUS +
Most inventory models are far too complex, which makes it nearly impossible to actively manage several things at once – from SKU proliferation, to supplier performance, to discounts, to rebates, and to purchasing price variances in the marketplace.
We turn this complexity on its head by offering a systematic, easy-to-comprehend model that can be rolled out, taught, and implemented company-wide to dramatically improve working capital and drive profitable growth.

PRICE PERFECT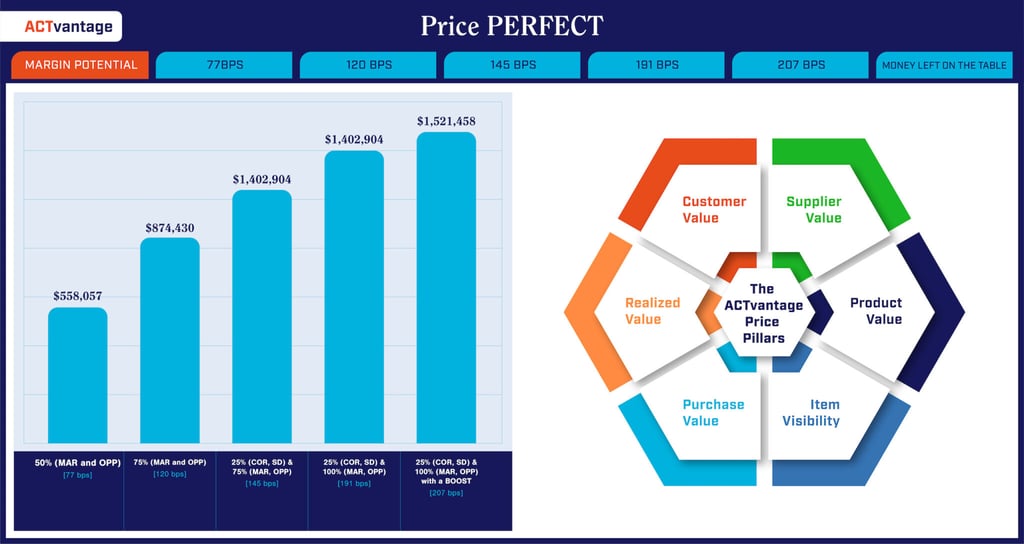 The answer to optimizing profits through pricing lies in managing complexity by creating a price structure with fewer variables while offering consistency by doing things the same way every time.
We bring critical pricing factors together in a simple, effective model, while helping distributors implement pricing processes that they can manage consistently and profitably.

FUSION ANALYTICS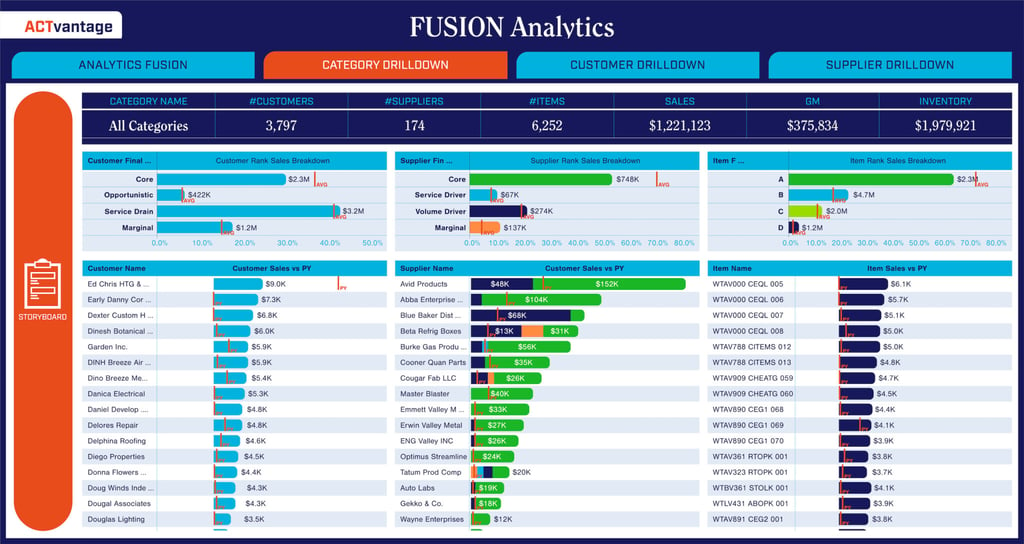 An actionable view of your profitable business at the intersection of CORE customers, PROFITABLE inventory, and CORE supplier mix with robust benchmarking to increase accountability and break down data silos.
Training: Adopt Analytics
it's not just the quality of the tools or technology or software used. Firms that sustained the benefits of analytics have worked with us to integrate four critical sources of institutional capital – Process, Technology and Organization and, most importantly, PEOPLE – to creatively develop analytics as a capability. Our training is a key part of developing this capability.

Data-driven selling is a must do in this new normal. Learn to communicate value in terms of your customers financial performance. Go beyond line cards and brochures to customer success.

A practical approach to managing your inventory, equipping you with the tools you need to assess and radically improve your current inventory performance and processes.

A proven, practical approach to pricing that assesses performance, equips you with the tools to maximize margins, and align customer experience with profitable growth.

Segment suppliers based on spend, channel alignment, supply chain performance and profitability. This approach identifies the cost-inefficient suppliers and helps rationalize supplier and product portfolios to detect performance challenges and opportunities.

Understand the creative use of channel value drivers for channel compensation and collaboration. Determine the one-to-one linkage among manufacturer investments, distributor capabilities and customer experience using the ground-breaking channel framework. Channel Alignment focuses on developing a channel value proposition and managing channel alignment.
Clients Using our Training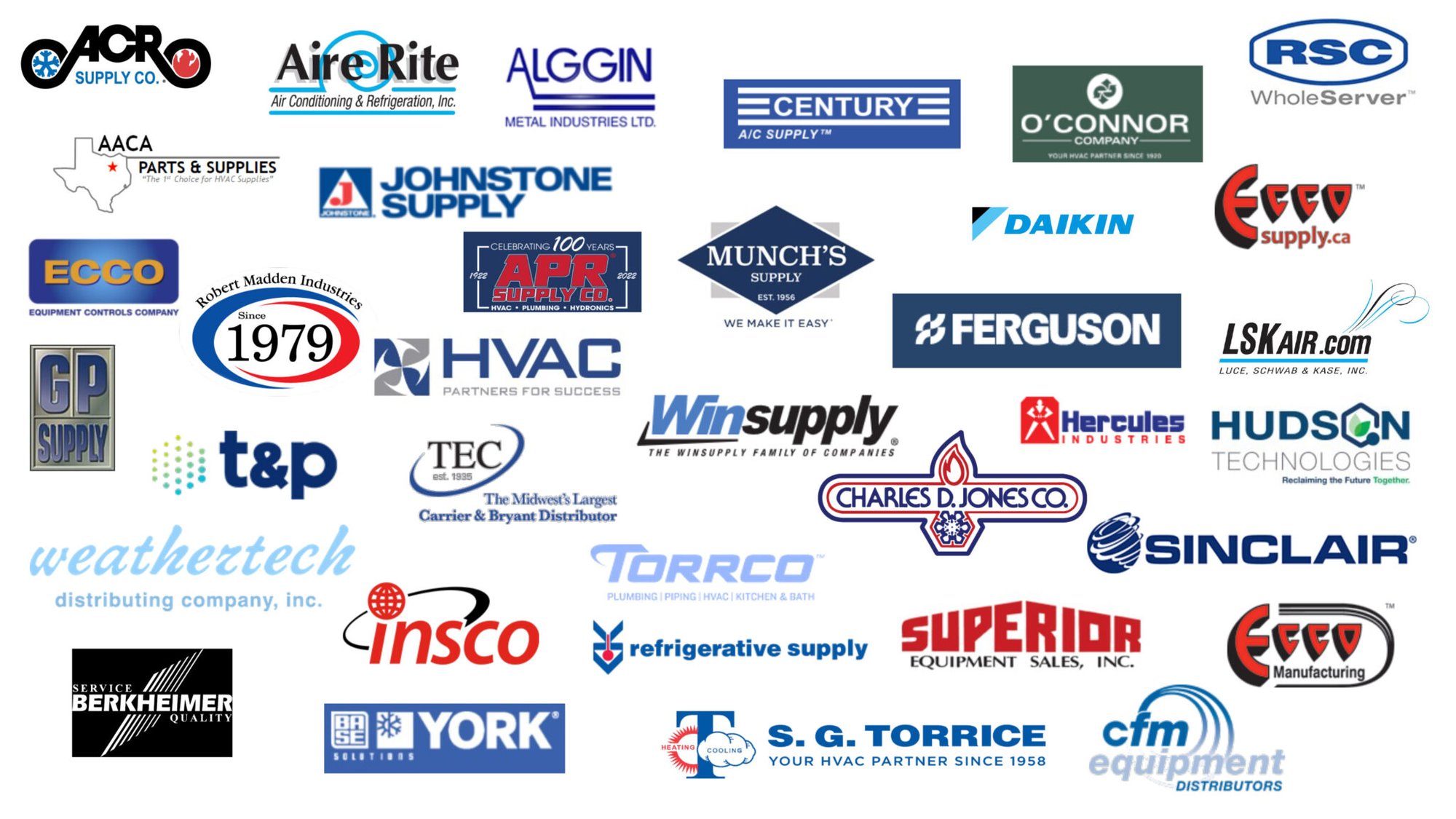 "The classification of inventory based on item level profitability has helped us reduce the capital employed. We expect to benefit from further decreases."
Head of Supply Chain
Packaging Distributor
"ACTvantage insights and tools will lead my company into future profitability and growth."
President
Building Materials Distributor
"The information from the platform is beneficial, pragmatic, and quickly applicable to our business. We have realized some early wins and anticipate a greater positive impact in our business."
VP Purchasing
Fluid Power Distributor